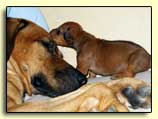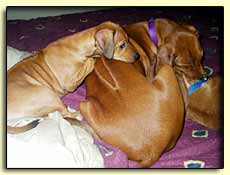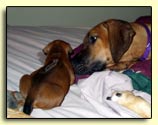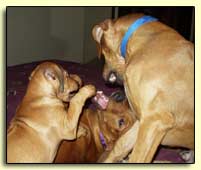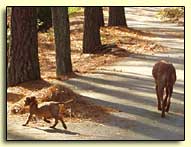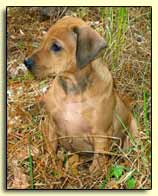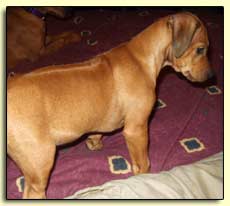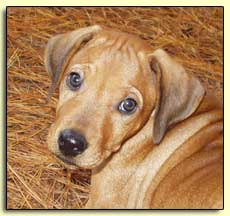 Can't find the baby? Click and enlarge the picture to see her.
Making friends with her big 5-month-old cousin, Chili.
The Bird takes flight! Out for a walk with her mother, 6-week old Birdy goes off exploring.
watching the big kids play .....
... the Bird decides to jump in.
Seven and a half weeks -- the intensity of the expression is typical of Birdy.
The latest picture, taken Nov. 20.

Home Our Dogs Puppies Co-Owns Family About Us Info Fun&Games Rescue Links

Birdy

born September 25, 2002
Ch Sengei's Desperado x Ch Sengei's Sassy Cassie

Click on pictures to see larger copies.